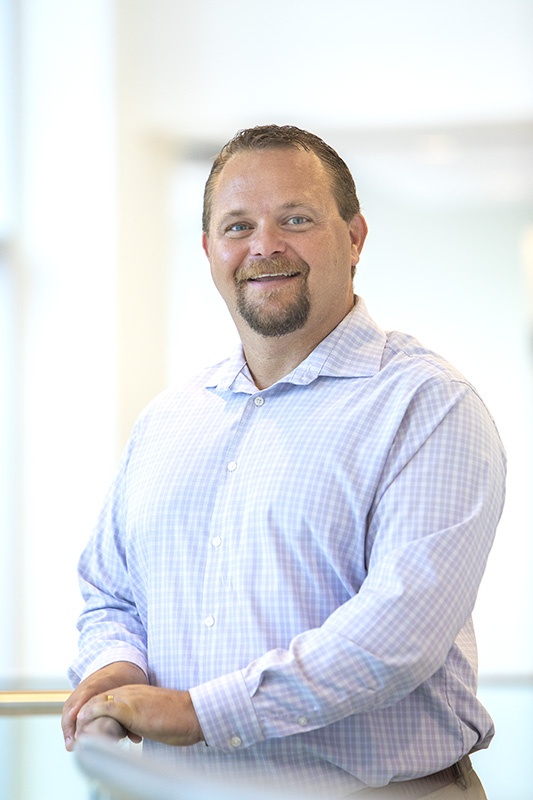 Justin N. Baker, MD, FAAHPM
St. Jude Children's Research Hospital
Memphis, TN
No parent welcomes the news that their child has a life-limiting illness. For many, the reality that palliative care and quality of life have become central to their child's care plan is devastating. But those who are introduced to Justin Baker, MD, quickly learn that they are not alone and they have a deeply compassionate soul to share their journey with them.
Dr. Baker, chief of the division of quality of life and palliative care at St. Jude Children's Research Hospital and medical director of the QoLA – Quality of Life for All – team, has made it his life's work to understand the experience of these families, alleviate their suffering and help them cope.
Since St. Jude first piloted its palliative care team in 2008, Dr. Baker has been deeply immersed in not only direct care with families, where his passion is rooted, but also systemic efforts to vastly increase the reach and impact of palliative care locally, nationally and globally.
He was instrumental in creating a unique partnership with a local pediatric hospice group that provides in-home hospice and palliative care to patients in local and St. Jude housing. He led a group of St. Jude bereaved parents in an effort to understand how to improve care for families who experienced loss; the result was the creation of the St. Jude Bereavement Program. As director of the Hematology/Oncology Fellowship Program, he brings the same amount of enthusiasm to his fellows. He is never too busy to regularly check in and sit down with the 18 current fellows under his leadership, and he provides career and life guidance to current and former fellows alike.
Dr. Baker has spoken tirelessly about the importance of palliative care as so much more than end-of-life care. He has given more than 325 presentations at St. Jude and now travels the world educating others and working to bring pediatric palliative care to developing countries. He recently spoke at the United Nations advocating for the inclusion of pediatric palliative care in universal health coverage.
For the many families who have crossed paths with him over the years, though, it is his calming, compassionate presence that makes the difference. For Dr. Baker, it is being with his young patients and their families at such an important time that he is grateful for. In the words of the mother of one of Dr. Baker's patients, "Dr. Baker rarely misses an opportunity to tell me and other bereaved parents that our children have changed him and that he learns from them every day."