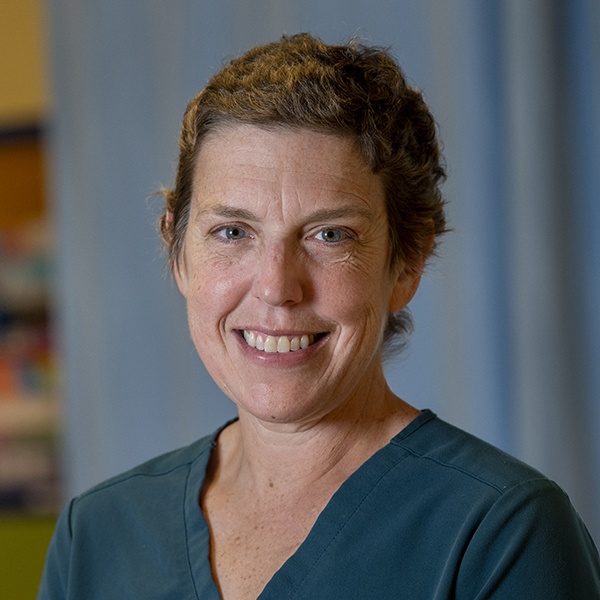 LINDSAY P. CARTER, MD
Boston, MA
"Lindsay has taught us all how to be better professionals and better people," said a colleague of Lindsay Carter, MD. "Her brilliance is in knowing how to do her job, how to care for patients intelligently, and how to make everyone that comes in contact with her to feel better and do better."
Dr. Carter has served as an inpatient medical director, pediatric hospitalist, and quality and safety leader at the Mass General for Children (MGfC). "She has been my role model for persistence in the face of what appears to be unresolvable, and what fuels her persistence is her compassion for the suffering child and family she is called on to care for," said a colleague.
In 2018, Dr. Carter helped bring "What Matters To You" – an initiative to help caregivers connect with each patient – to the pediatric units. When COVID struck, Dr. Carter and her colleagues expanded this program to the adult patients they were now caring for. In doing so, she helped provide solace to family members who were restricted from visiting. "I really felt she wanted to know my brother, and I can't tell you how much this meant to me. He is my heart and I knew he was in such good hands," said a patient's sister.
"It's not always about having the answer or making an illness go away," said Dr. Carter. "It is about being present, easing the loneliness, and ensuring that patients and families know you have their best interest at heart."
When COVID forced MGfC's pediatric general care unit to pivot to adult patient care, the caregivers had to rapidly adjust. Many of the staff members had little experience caring for adults, and had concerns not only about COVID, but also about comorbidities and medications that were unfamiliar to them. Dr. Carter was always available to hear her colleagues' questions and concerns and provided the education and support they needed.
She also quickly identified the need for personal care items for the adults; these patients had often been taken to the hospital with no belongings and couldn't have visitors bring them things. "One of the many remarkable things about Lindsay is that, if anyone she encounters has a challenge, she considers it her challenge and sets about solving it." Dr. Carter sent out a request to her friends, colleagues, and community members asking for those needed items; the response was immediate and overwhelming.
Her care doesn't end at the hospital's doors. She has run the Boston Marathon several times to raise money for pediatric cancer at MGfC. In addition to raising critical funds, she always runs in honor of one of the young patients being treated for cancer at MGfC.
She is often cited as a source of strength and support for her colleagues. She helped bring the Joy in Work initiative to the hospital, which has led to the creation of everything from treat carts to a weekly email that disseminates "rays of sunshine"– brief vignettes from staff to highlight happy moments. "She is the glue to keep our teams together, even through the most difficult moments of COVID," said a colleague. "She creates a healing community in unexpected places. She has the ability to remind us of who we are at our best, and calls that from us."