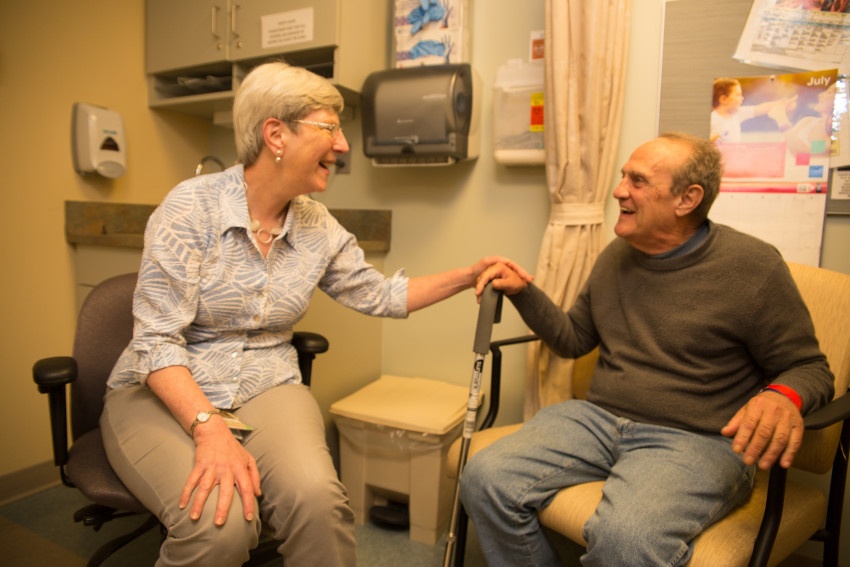 Cheryl D. Kane, MEd, BSN, RN
Boston Health Care for the Homeless Program
Boston, MA
After 23 years of teaching, Cheryl Kane decided to follow her lifelong dream and become a registered nurse. Now Cheryl provides care for the often overlooked homeless population as the Director of Nursing at the Barbara McInnis House at Boston Health Care for the Homeless Program.
Cheryl draws on the lessons she learned while teaching, including patience and encouraging others to be their best selves, when serving her patients. The former teacher notes that over the years, her patients have taught her a lot as well.
"The homeless patients I interact with keep me honest; they do not tolerate insincerity or phoniness. They've also taught me how to be compassionate, and have given me a greater understanding of what compassion is all about," says Cheryl.
The majority of Cheryl's patients have had lives full of physical and emotional trauma, and their capacity to trust is limited. Cheryl's initial goal when meeting with a new patient is to develop a sincere relationship of trust, which allows her patients to tell her their story and where they've come from. Once Cheryl understands who they are and the unique challenges they face, they can work in partnership to create a healthier outcome.
"Strong relationships of trust are a hallmark of the care Cheryl provides. It is Cheryl to whom we turn to instill and nurture that same sense of compassion in the next generation of nurses in our program."
Building strong bonds with her patients and colleagues is at the heart of all Cheryl's interactions. She was working on the street team when a patient found out that she had recently lost her husband. The patient immediately asked Cheryl to go buy herself a cup of coffee, and put it on his tab, so they could talk about her late husband.
"I realized later that this was an incredible gift that this man gave to me. People would easily pass him by because of his exterior, but he was so gracious to me that day, and had a real concern for what had happened," says Cheryl.
Both colleagues and patients alike emphasize how Cheryl's ability to look at someone's soul, rather than their exterior, has left a longstanding impression on them. Through humor, patience, a gentle touch and her kindhearted nature, Cheryl has become a source of support for those she cares for.
A nursing colleague says, "at Boston Health Care for the Homeless Program, Cheryl's name is synonymous with amazing listener, the person who goes the extra mile for patients and staff, non-judgmental, extraordinary nurse, strong leader and advocate for patients and strongest of all…compassionate caregiver."