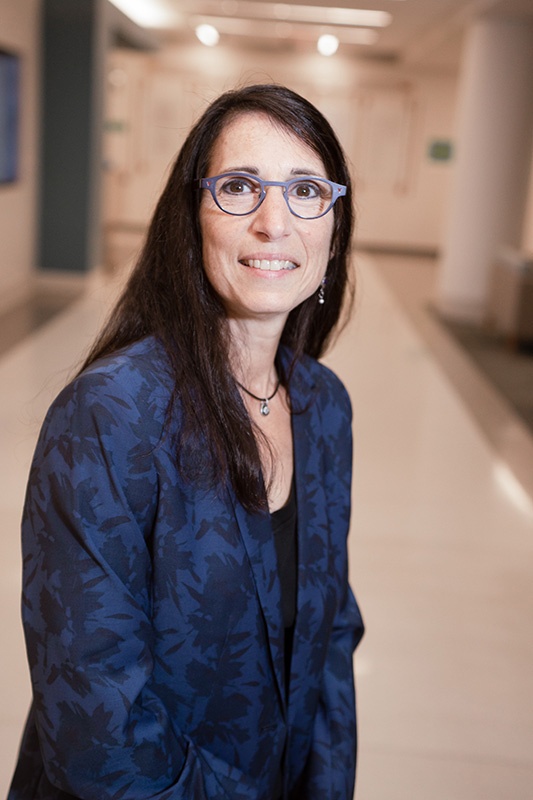 Joanne B. Glusman, MSW, LSW, APHSW-C
Bryn Mawr Hospital, Main Line Health
Bryn Mawr, Pennsylvania
It's hard to say which of her roles best exemplifies the immense level of compassion Joanne Glusman, MSW, LSW, APHSW-C, brings to her work. According to her colleagues, patients and their families, it's all of them. Joanne, a clinical social worker at Bryn Mawr Hospital, has been impacting lives in all sorts of ways for almost three decades. To say that she wears many hats is an understatement.
Whether through her work on the palliative care team, as the off-shift crisis social worker, in the hospital's residency practice, or with the Diversity, Respect, and Inclusion (DR&I) program as co-chair of the DR&I Council and Steering Committee member, her inherent compassionate nature shines through.
In her role as a palliative care social worker, Joanne has facilitated countless difficult and seemingly impossible end-of-life conversations and made many last wishes come true. Among the many special moments Joanne has created are a wedding for the daughter of a dying patient, a tea party for grandchildren and their terminally ill grandmother, and a birthday party for a young father hours before his death.
"She was our light, our map and ultimately our angel that gave us more gifts that, to this day, we treasure and are eternally grateful for," says the wife of a patient.
As the off-shift crisis social worker for the hospital, Joanne comforts and helps people cope with what is often the worst day of their lives. She arrives at the emergency room at all hours of the night or day, walking into some of the most tragic situations imaginable. She has helped families through the sudden loss of an infant in the middle of the night, the unexpected and violent death of a parent, and other equally difficult situations. Joanne provides a sense of calm and stability not only to those who are grieving, but also to colleagues who are faced with such tragedies over and over again.
"It is Joanne's work in these situations that encourages the human connection between compassionate care and caring for each other," says a colleague.
Joanne was the driving force behind bringing the LGBTQ Inclusive Care Initiative to Main Line Health. This specialized program offers highly competent care for LGBTQ patients and their caregivers and is now mandatory training for all Main Line employees.
She also gives of herself as an ethics committee member and Schwartz Rounds facilitator. Each of her roles highlights a different one of Joanne's many incredibly caring qualities. In the words of one colleague, "She has shown what it means to be an exceptional human."