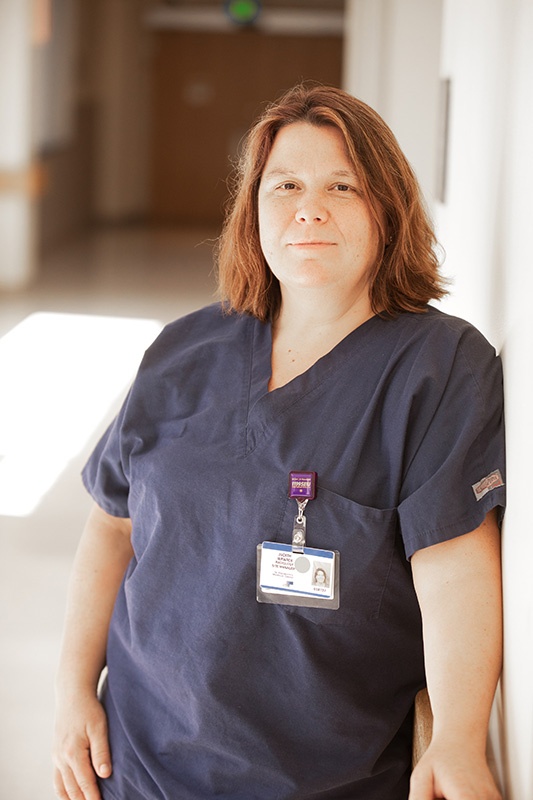 Judy Ierardi, RT, (R) (CT) (MR)
St. Elizabeth's Medical Center
St. Elizabeth's Medical Center

Brighton, MA
When Judy Ierardi, RT, was a child, she used to drive around her town with her mother delivering clothing and food to people in need. She recalls how her mother would always take the time to ask them about themselves and if there was anything she could do to help them. "She taught me always to look for those less fortunate or suffering and see what I could offer," says Judy.
That lesson has been the guiding principal by which Judy has lived her entire life and it is with that in mind that she approaches not only her role as a manager in radiology at St. Elizabeth's Medical Center, where she has worked for 16 years, but her relationship with the entire world.
Testimonials by colleagues, patients and staff about Judy's incredible acts of compassion as a caregiver, colleague and manager are abundant and universally cite her presence as a major infusion of kindness in their day. Whether providing assistance handling a difficult patient, offering support to someone distressed by a disease or diagnosis, or simply approaching her day with a positive, "What do you need?" attitude, she is there for people.
When three members of her department faced cancer diagnoses recently, she did everything from organizing fundraisers and donating vacation time, to accompanying them to appointments and providing emotional support. When a patient at the end of life could not see her dog for one last visit, Judy brought in her own therapy dog to comfort the woman.
"Judy speaks to the patients in a way that makes them break down barriers. She ensures that the patient knows that they are safe and in a place where they matter and their care is of utmost importance," says a colleague.
She has given to the community by leading a trauma-informed recovery groups for survivors of the Boston Marathon bombing in May of 2013 and she has facilitated groups for inmates at the MCI Framingham prison.
After the 2010 earthquake in Haiti, Judy volunteered to travel with the Steward Health Care medical team to the devasted country to provide desperately needed radiology services. She cared for patients with horrific injuries who had suffered devastating loss, but who still, every morning at sunrise, sang in thanks for their blessings. The experience taught Judy about faith, hope, resilience and the power of the human spirt and gave her what she considers the greatest gift she ever received.
"With Judy, it is always about what everyone else needs, not what Judy needs," says one colleague. "We are fortunate to have the compassion that Judy carries in her heart every day."