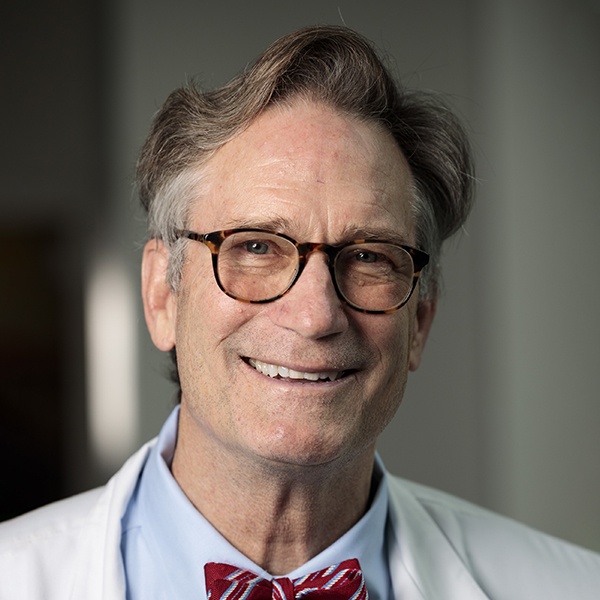 PETER DEBLIEUX, MD
New Orleans, LA
Dr. Peter DeBlieux is the chief experience officer and an emergency physician at the University Medical Center New Orleans (UMCNO), a safety net hospital that serves some of the Gulf Region's most vulnerable populations. He is a long-standing advocate for the care of New Orleans' marginalized communities. "Compassionate care is going beyond the normal functions of what a hospital needs to operate: it is about attending to the communities we are inspired to lead and serve," said Dr. DeBlieux.
In 2005, he and his healthcare team were called upon to care for patients, families, and employees during Hurricane Katrina. After the storm and levee breaches, the situation inside Charity Hospital quickly became desperate as water levels rose and power generators were flooded. Dr. DeBlieux and his staff set up a makeshift emergency department on the hospital's second floor, carrying fifty critically ill patients up the stairs in the stifling heat. They managed to move the entire emergency room using flashlights, while piecing together ventilators for patients. He continued to lead the healthcare community during the aftermath of Katrina, as well as during subsequent disasters, including Hurricane Ida and the COVID-19 pandemic.
In his role as the hospital's COVID-19 incident commander, he realized early on that families needed to see their loved ones, while minimizing risk to their own health and safety. He was able to work with leaders from around the hospital to create visitor policies, as well as a system of notifying families of how their loved ones were doing via a text messaging service. "Day in and day out, he spreads compassion throughout the hospital [by] taking time to listen, understand, and validate patients' concerns," said a colleague.
In addition to his clinical work, Dr. DeBlieux has been instrumental as an administrator for opening UMCNO and helping build and promote the Palliative Medicine and Supportive Care, the Burn Unit, the Homeless Patient Liaison team, and the Chaplain Residency Program. He has also been active in supporting the creation of the DIBE Council for Diversity, Inclusivity, Belonging and Equity.
He helped build a safety reporting tool that specifically addresses patient and staff concerns regarding professionalism, micro- and macroaggressions, as well as acts of sexism, prejudice and racism. "He brings a sense of empathy, integrity and inclusivity to all patient, clinician and outreach encounters he participates in. Dr. DeBlieux has been instrumental in teaching so many of us that it is ok to have boundaries and yet, it is crucial to be empathetic when relaying those boundaries," said a colleague.
The COVID-19 pandemic has reinforced the strong need for clinician wellness and Dr. DeBlieux has been an avid supporter and organizer of programs, including the Schwartz Rounds, Stress First Aid groups, and activities around special events and holidays. He has helped support hospital teams during Hurricane activations, when caregivers leave their own families and stay in the hospital for several days to allow others to evacuate. "He is a people's person and understands the crux of what hospital administrators need to know: clinician support matters," said a colleague.