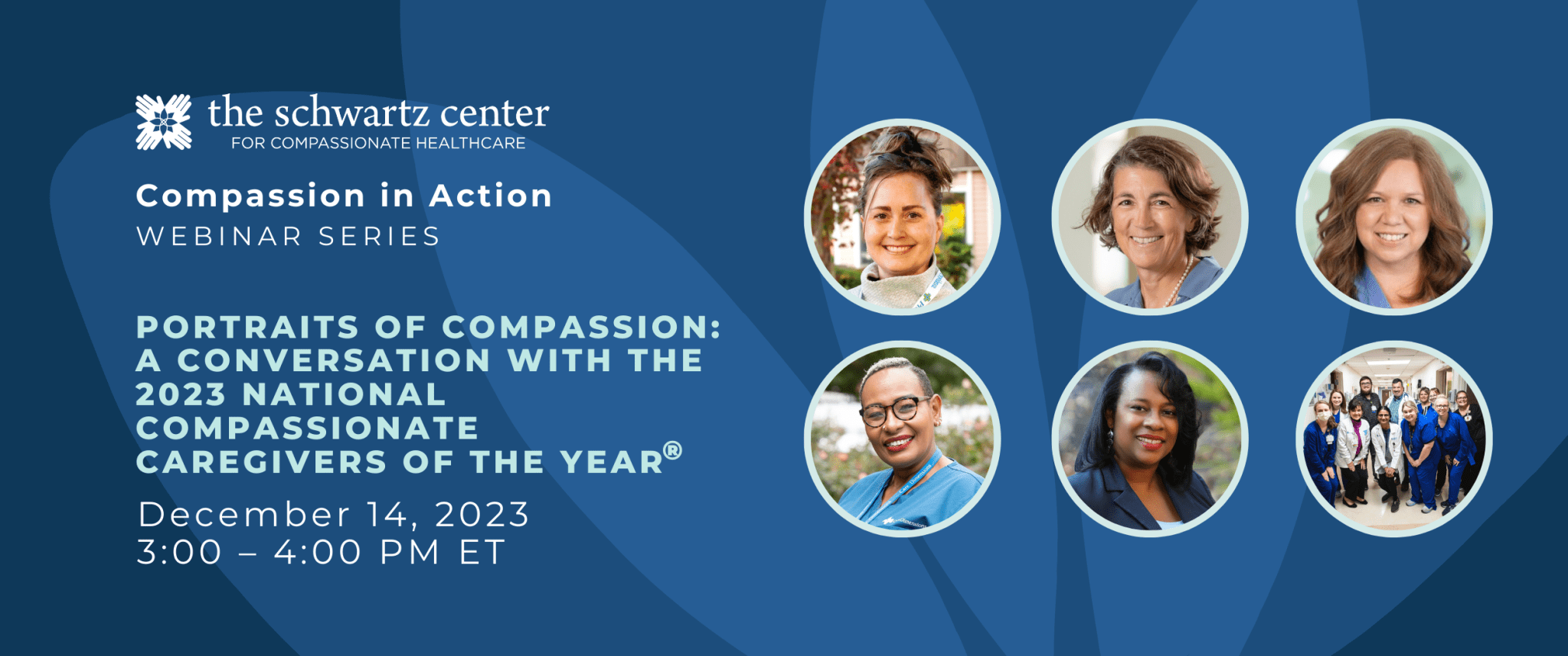 Portraits of Compassion:
A Conversation with the 2023 National Compassionate Caregivers of the Year®
December 14, 2023 | 3:00 – 4:00 PM ET
Please join us for a special celebration of the 2023 National Compassionate Caregivers of the Year®. This year marks the 24th anniversary of this distinguished award, a national recognition program that celebrates healthcare professionals who exemplify extraordinary compassion in caring for patients and families. We invite you to meet this year's National Compassionate Caregivers of the Year, and to listen as they share personal stories of giving, receiving, and making possible compassionate patient and family care during an intimate panel discussion moderated by Schwartz Center Chief Medical Officer Dr. Beth Lown.
The 2023 National Compassion Caregivers of the Year are:
Kristy Capps, BSN, RN, community RN case manager, Population Health SEWA, Providence St. Mary Medical Center, WA
Laura Harmon, MD, chair of the department of surgery, Boulder Community Health, CO
Kathryn Kirkland, MD, section chief and director, palliative medicine, Dartmouth Health, NH
Assumptah "Summie" Mwai, CHPNA, senior hospice aide, Care Dimensions Hospice, MA
Sonia Sutherland, MD, medical director, detention health, Contra Costa Health, CA
Padmaja Gaddam, MD on behalf of the Complex Discharge Team, UK HealthCare, Good Samaritan Hospital, KY
REGISTER NOW
---
VIEW PAST WEBINARS
The Compassion in Action webinar series is funded in part by a donation made in memory of Julian and Eunice Cohen. The series is free of charge to all members of the public. All Compassion in Action webinars will be archived here following the live broadcast.