Roseanne Braiotta's Story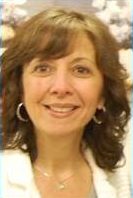 Recently, a much-loved co-worker passed away unexpectedly. As I left her hospital room, the sight of 'the cart' brought up unexpected emotions and thoughts. When I heard about her passing my thoughts went into many different directions; the 'cart' image came up again. Writing has always been a therapeutic outlet. The feelings also served as a reminder that, as health care workers, we may often be surprised as to where our feelings take us. Hopefully, those surprised moments should encourage us to take time to process and recharge.
The Cart
To the general passer-by, the cart may evoke a smile and overall good feeling. Taking note of the crisp white cotton cloth draping along the top and sides; glancing at the abundant array of snacks and drinks, one may wonder- What special occasion is being celebrated? Is today someone's birthday or anniversary?
For those of us on the inside, the cart outside a patient's room conjures very different emotions. For me, the uncomfortable butterflies flutter on a path from stomach, to heart, to mind. I want to pass by without thinking too deep— but cannot. How many lives are touched by the cart? Who is in the room right now struggling to understand and accept? What are their stories? Is it hours or days until fears and indescribable sadness become an unwelcomed reality?
In the beginning, I dubbed it simply as the 'death cart'. This lifeless object yielded such power unified with loss of life, darkness and pain. I now understand the contrasting powers it embodies. It allows families to gather. Reconcile. Prepare. It offers a time to shelter and gain strength before embarking on the next step of their journey. To replace dark moments with illuminating tales of their loved one's life. To trade a tear for laughter.
It allows us (staff) to take a much-needed breath. To be extra thoughtful in our words and actions. To connect with patients and families in ways routine circumstances don't often allow. To be introspective about our profession and appreciate the unique honor of being invited in at this tender moment, to help ease the weight of the fated passage.