The Poorvu Family's Story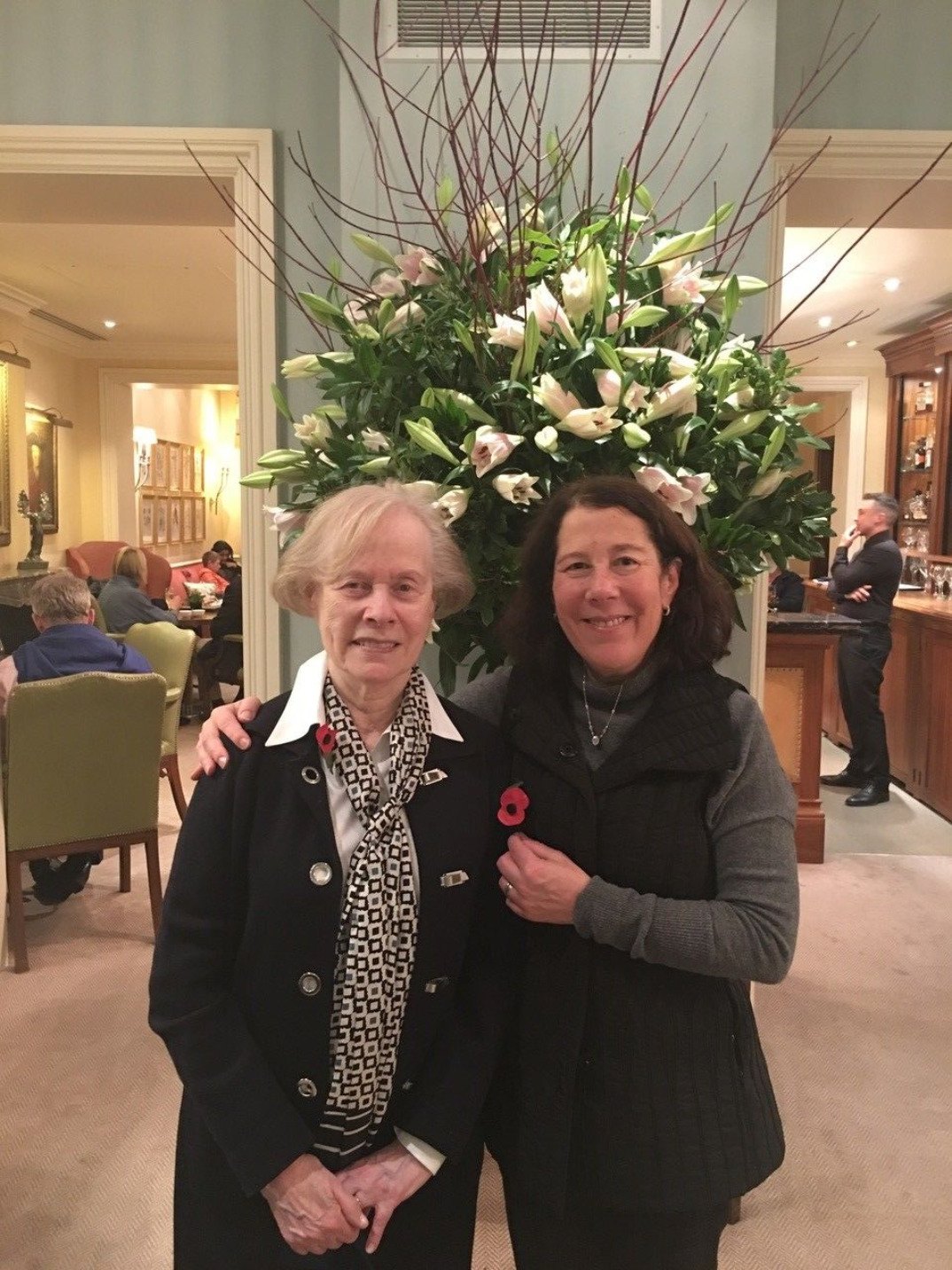 The Poorvu family, including Lia and her daughter, Alison Poorvu Jaffe, are perfect examples of the Schwartz Center's "Champions of Compassion"—loyal donors who have been giving to help us advance compassionate healthcare for more than half of our years. In their case, Lia and Alison have thoughtfully supported our mission since our founding in 1995.
In late 2019, they were inspired to make a meaningful gift in support of the launch of our newest program, Unit-Based Schwartz Rounds (UBSR). UBSR is designed to bring the proven benefits of the traditional Schwartz Rounds® model directly to the point of care (such as individual departments or patient units) in a shortened format and at any time of day.
UBSR is the latest adaptation of our flagship program, Schwartz Rounds, since its inception nearly 25 years ago. The Rounds program provides an interdisciplinary forum where caregivers from throughout a hospital or other healthcare organization come together on a regular basis—usually for one hour over breakfast or lunch—to discuss the psychosocial and emotional aspects of caring for patients.
The need for Schwartz Rounds is greater now than ever before. Patient care is increasingly complex and fast-paced, staffing and resources are stretched by budgetary constraints, and burnout among providers is climbing. We know that Schwartz Rounds are sustaining for those who attend the sessions, but our recent research suggests that some healthcare staff at our member organizations can't find the time or coverage to participate in the traditional model—whether because they work a different shift or simply can't leave the patient bedside. Healthcare leaders have been asking for ways to bring the Rounds program to these teams, and UBSR will do just that: deliver Schwartz Rounds support to the point of care at the time of need.
Thanks to the support of donors, Schwartz Center staff have been able to spend the past two years developing and testing this new program model. We are very grateful for the Poorvus' gift, which is supporting the launch and dissemination of the program throughout 2020. As Alison explained, "As a trustee at Dana Farber Cancer Institute, I recognized how beneficial it would be to extend the Schwartz Rounds into the units whose staff's real-time schedules might prevent them from being able to participate in the traditional Rounds program. But they would greatly benefit from the support of having the Rounds on their unit and for their team. Our family is proud to support this effort."
The Poorvus hope that their giving inspires others to learn more about this work and be motivated to support it. To learn more about the program, please visit theschwartzcenter.org\programs\unit-based-schwartz-rounds
If you would like to help support its dissemination, please contact Lisa Crane at lmcrane@theschwartzcenter.org or 617-643-5490.